Responsive and Comfortable Ride
The LongBow Flex Stay capabilities are just as potent with a steel frame constructed from 4130 chromoly double butted tubing that has been melded with a carbon tapered fork with aluminum steer tube.
 The frame is created from a continuous piece of steel tubing to improve compliance. The stays are welded to a single sculpted lug which is brazed to the curved top tube. These design elements resulted in an innovative frame that offered up top-notch ride quality, while also maximizing on the aesthetic appeal of the bike. 
These features also offered a smoother ride as the road vibrations were significantly damped. This allowed the rider to tackle a wider variety of terrain.
Excellent Control and Performance
The Viaje boasts the Volagi's trademark disc brakes, which was quite unusual for road bikes at the time. Volagi knew exactly what they were doing, though. The disc brakes offered the rider superior braking capabilities, allowing them to bring the bike to a halt at any speed. This feature also boosted the safety features of the bike immeasurably.
Related Posts: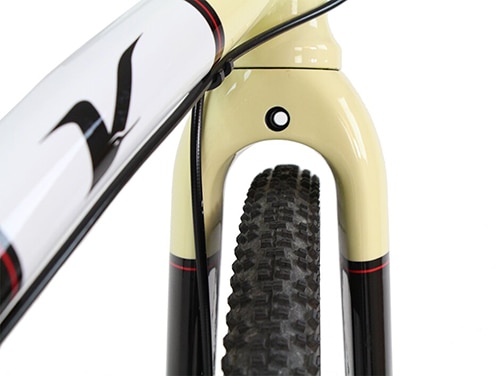 Versatile Design
The Viaje was designed with versatility in mind. This is why it had excellent tire clearance. It gave the rider the ability to switch from 23mm wide racing wheels to 42c knobby 29ers at any point. In general, the tire clearance adapted to a wide variety of tires.
This gave the rider the freedom to take Viaje anyway and to use it in any capacity. From road bike to adventurer, the Viaje could transform in seconds.
The Viaje also incorporated front and rear fender mounts. These worked to keep the main parts of the bike clean and in good condition. It also gave riders the opportunity to haul as much weight around as they needed, making it great for commutes and longer journeys.