Buying your first bike can be a daunting task. Even if it's not your first, the endless brands and varieties in the market can even confuse the pros.
How good a bike or the brand is doesn't just depend on the price or "premium" feel. The quality of components, how long they've been around in the community, and the number of smiles they've put on our fellow bikers are important things to consider.
To help you we've rounded up the 40 best bike brands with a small description of how long they've been around and what they are known for.
Brand Round-Up
Tommaso Bikes
Tommaso stands for Thomas in Italian and was founded in 1985. They operate out of Colorado even though their roots lie in Italy.
They've been road bike specialists since the beginning, and they've stuck to that. They do adventure bikes, that look more like road bikes. They only have one mountain bike shown on their website.
Their affordable rates are something that has helped Tommaso capture the market.
Devinci Bikes
Another one with roots tracing back to 1987, this time in Canada.
Devinci is named after the famous Leonardo Da Vinci and was started by two engineering students.
They are known for their custom bike frames which do cost quite a bit. In terms of bike types, they specialize in road, mountain, and electric bikes with mostly carbon frames.
Devinci is not a budget brand.
Fuji Bikes
Fuji comes from Japan and is around 121 years old. The name Fuji comes from the famed Fuji mountain.
I'm sure you'd probably have already guessed what it's known for.
Fuji is known for some of the world's best mountain bikes and they have a wide range of prices some even going as low as $300.
That's not it, they are also known for their road and touring bikes as well.
Trek
I don't think there's anyone in our community who hasn't heard or come across bikes from TREK.
In the Afrikaans language Trek means "journey", and the company based out of Wisconsin has had quite a one since 1975.
They don't specialize in a certain type and produces all types of bikes. However, they are known for their steel frames and their touring bikes which they produced initially as a response to the Italian and Japanese brands that were on the rise.
Orbea Bikes

Orbea isn't a name we come across every day because they didn't start as bicycle manufacturers. They started manufacturing guns in 1840, and the production of road bikes started in 1930.
They are mostly known for their road bikes which are premium and fall in the higher end of the price spectrum. Like most bike companies they do produce other types such as triathlon and mountain bikes.
Ibis Bikes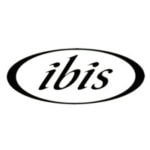 The ibis is one of the most unusual birds out there with a long beak. Just like its namesake, the American bike brand has a unique geometry to its bikes which are mostly made out of carbon fiber.
The brand came about in 1981 and is known for the special type of tubing it uses. Most of their bikes are full suspension mountain bikes and they are into the endurance game. Ibis bikes start at around $5000 and go up to $14,000.
Schwinn Bikes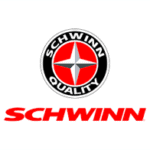 This is another American brand founded in 1895. This is one of the very few brands that cater to all kinds of budgets. You can get a Schwinn bike for as low as $400 or as high as $5000.
They've had their fair share of financial troubles and haven't properly recovered from their fall in 1992.
You can find their budget line up in department stores as well.
Cervelo
This Canadian brand is quite new when compared to all the brands we've listed so far. Founded in 1995, the founders wanted to build the world's fastest bike.
This brand is not for beginners or commuters, and are known for its road and triathlon bikes. This one is for the pros.
They've only got speed on their mind, so they use the best components and the speed machines aren't cheap. The lowest in their lineup costs around $5000.
BMC
Let's look at our first Swiss brand. Founded in 1994, our second-newest brand so far is known for sponsoring a Swiss team names Phonak.
They are known for their road bikes which have led them to win numerous races and competitions like the Tour de France in 2011. They specialize in road bikes but do make Mountain, City, Fitness, and E-bikes as well.
Their road lineup starts at about $2000 and goes up to $10000.
Montague
This brand based in Massachusetts comes under the Montague Corporation founded by Davin Montague in 1987. He was a student at MIT and therefore it isn't a surprise that this brand is all about technology.
They are known for their Folding Bike Tech and the RackStand component that gives 6 functions in 1. They currently produce Pavement, Mountain, and Electric bikes.
All their bikes come with folding technology and start at around $600.
Yeti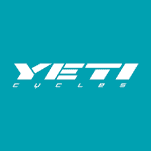 Think of Harley Davidson bikes and then shift towards bicycles. That is exactly what Yeti bikes look like. Founded in 1985 they are known for their mountain bikes especially their downhill racing bikes.
The majority of their bikes have full suspension with the switch infinity technology. They are known for their highly technical specifications and light materials used as well.
In terms of price, their full-suspension models don't come any cheaper than $3000 while their hardtail models start from around $1000++.
Fortified
This one is new to the game and was founded in 2016 by two friends who had a bad experience with their commuter bikes. Different parts of their bikes were stolen so they were determined to put together a bike that was difficult to take apart.
Hence the name, Fortified.
They are known for their hybrid and commuter bikes with a guarantee or anti-theft. This is a budget brand that is for the city lifestyle.
Mongoose
King of Fat tire bikes and BMX models.
Established in a garage in 1974, this American brand is all about innovation and adapting. They started with BMX bikes and then later ventured into the MTB area.
Due to various financial issues, they are now owned by the same Canadian company that owns famous brands like Cannondale.
In terms of price, they cater to all kinds, with their cheapest MTB going at around $400 and their BMX models starting at $150.
Davidson

Found in 1973, this US brand technically doesn't have a lineup of bicycles.
They are known for their custom handmade bikes and they use a lot of titanium. Custom-made bikes are quite expensive but you're most likely investing for your entire lifetime.
Custom bikes are made for you so they will fit you better and therefore perform better.
Cannondale Bikes
Just like TREK, this is a brand we've all heard of and most of us would have owned at least an entry-level Cannondale.
It is quite an old brand founded in 1971 in a pickle factory. They are now owned by Dorel Industries, the Canadian conglomerate.
They started with their touring and road bikes but now diverted into all kinds of bikes with a wide price spectrum.
They have inhouse materials as well with their innovative butting technology which makes the bikes lighter.
Eddy Merckx
Founded by the Belgian Cycling champ in 1980, Eddy Merckx bikes are high end and performance bicycles specializing in road bikes.
Truly a legend during his era, Eddy has been through it all so therefore he contributes to the bike designs and only the best is produced.
In terms of prices, they fall towards the higher end of the price range. This brand is not for beginners, it is purely for the pros.
Santa Cruz Bicycles
Another brand that uses geometry similar to Yeti Bicycles.
This pure mountain bike brand was found in 1993 in a garage situated in Santa Cruz. They have quite a bit of technology in their bikes like the Virtual Pivot Point Tech.
They are known for their advocacy in green energy and they mostly use Carbon Fiber in their frames. In terms of budget, their bikes start at around $1500 and could even go up to $10,000.
Argon 18
This Canadian brand was launched in 1989 and is all about Research and Development.
They specialize in road bikes with a presence in over 70 countries. They also produce track and triathlon bikes.
They heavily rely on technology to design their bikes and have quite a few patented technologies in their repertoire.
Argon loves their carbon frames and has won numerous awards for their designs. In 2018 they were announced as the official bike supplier of the Australian cycling team.
Colnago Bikes

The Italians love a proud heritage and this Italian brand has been manufacturing bikes since 1952. This handmade high-end brand boasts proudly that they are the creators of the first carbon bike which is also the safest in the world.
They are mainly known for their road bikes. They've birthed many world champions and the very first being Eddy Merckx in 1972.
Apart from road bikes they also produce E-bikes, Cyclocross, triathlon, and gravel bikes.
Being one of the best in the world, the price tag is quite steep with this one.
Raleigh Bikes
The first British brand on our list was found in 1887, making it one of the ancient ones out there.
Raleigh started with a very low production rate and expanded exponentially in a short time. Today they produce a wide range of bicycles from Mountain to Electric.
Like most brands, they started with road bikes and are no stranger to the famed Tour de France. They've produced champions like Hollander Zoetemelk.
They also have bikes for all budgets starting from around $600.
GT Bikes
Another BMX brand to grace our list. Not many of us might have heard about GT bikes but they've been around since 1972.
They started with BMX bikes and then eventually ventured off into mountain bikes around 1987 when then MTB sport was on the rise. Their frame was a hit and they went on to create their own suspension system, i-Drive suspension.
Today they produce Road bikes as well apart from their BMX and Mountain line ups. The BMX lineup starts from around $250 while their MTB range starts from around $2000.
Prevelo Bikes
A kiddy brand that was established in 1982.
Since then Prevelo's main focus has been producing good bikes for kids. Biking is a sport for all ages and the younger you start the better it is in terms of developing your skills.
Prevelo makes some of the world's best balance bikes for toddlers, and their range extends to mountain Bikes for teens.
Bikes for kids aren't that expensive so Prevelo's premium builds might seem a bit expensive to some.
Co-op Cycles
Co-op Cycles was found by the popular retailer REI which itself was found in 1938. They specialize in outdoor gear from camping to climbing.
Their main goal is to make affordable basic bikes for riders who are just falling in love with the sport. They cover all types of bikes like Mountain, Road, Touring, City, and even Kid's bikes.
Ghost Cycles

This German brand isn't that old. It was found in 1993 in a small garage.
This garage business has me wondering, whether I should start something in a garage too. I mean just count the number of brands on this list that were started in a garage.
Ghost bikes are mainly known for their mountain range. They use a similar geometry to Yeti bikes. Ghost also produces Road and E-bikes.
They have bikes for all budgets and all types of riders.
Bianchi Bicycles
This one is quite ancient with over 125 years in the industry. Italian designs at its peak are shown by this brand, and it's probably why it has survived for this long.
Eldorado Bianchi the founder of Bianchi bicycles credit for many firsts like the invention of the first-ever front bike brake in 1913.
They are known for their road bikes and is no stranger to the Tour de France. Today, they have a wide variety of bikes like MTB, Fitness, and E-bikes.
Kent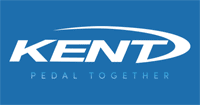 This American brand has been around for over a century and is a family brand. So, you can find bikes for your entire family at Kent.
Founded in 1909 by Abraham Kamler, Kent never specialized in any type of bike. They have all types of bikes like Hybrid, Cruiser, Mountain, Road, Fixies, BMX, Electric. You'll also find a bike for all budgets.
Kona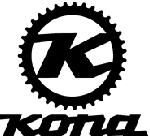 Launched in 1988, they claim that Kona is the first company to produce a mountain bike with a straight leg fork system.
They started with mountain bikes and are known for their famed MTBs. Apart from mountain bikes, Kona produces Gravel, Urban commuters, and E-bikes.
Kona bikes start at a couple of hundred dollars and go up to about $5000.
Diamondback bikes

Another brand that started in the BMX arena back in 1977. Diamondback is a premium brand and is one of the biggest bike brands in America.
Even though they started as a BMX producer, they are known for their lightweight carbon road bikes.
In 1999, diamondback was merged with Raleigh bikes and today they use an online selling strategy with their wide range of Road, Mountain, and BMX bikes.
You can get diamondback bikes that start from $550 onwards.
Cube Bikes
This German brand launched in 1993 is quite popular in Europe more than it is in America. They are known for their mountain bikes.
From a humble beginning in a family factory to a global brand, Cube has started producing Road, Commuter, Urban, Hybrid, and E-bikes as well. A German brand wouldn't be complete without its technology and innovation, Cube uses technology to stay afloat in the market today.
You can get a Cube bike starting from $400.
6KU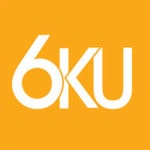 The first brand on our list that specializes in Fixed Gear Bikes and is relatively new to the biking industry.  Fixie's are known for their simplicity and so is 6KU with their designs and colors.
6KU comes under Avant Sports which was founded in 2012.
Fixed gear bikes are not that expensive and so 6KU bikes are also quite affordable.
Surly Bikes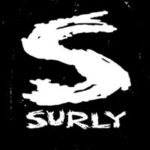 Surely, 'Surly' is a unique brand in the sense that they only make steel frame bikes. This American brand was established in 1998 making it relatively young when compared to all the other brands on our list.
They are known for some of the most durable handmade and customizable bikes. They specialize in touring bikes, which are mostly made of steel and are also pioneers in the fat tire revolution.
However, they also have some trail and pavement bikes in the lineup as well. Don't expect lightweight bikes for them and their price range also start from over $1000.
Haro Bikes
Haro is another brand that started in the BMX scenario. Bob Haro founded this brand in 1978 but initially producing numberplates for BMX bicycles.
His designs later took off and even some of the major brands on our list modeled their frames after Haro's BMX designs.
Today Hari is so much more and has different brands for the different types of bikes. They have Haro BMX, Haro MTB, Haro racing, Haro electric and so much more.
Haro bikes are quite affordable as well.
Alchemy Bicycles
Another young brand in the industry that has been around for 10 years or so. Not many in our community have heard of this American brand.
Their main focus is Mountain Bikes made of Carbon and Titanium. You already know the price tag is going to be hefty.
The brand has won numerous awards such as Best Carbon Construction for attention to detail and unique designs as well as unique paint jobs.
Apart from MTB they also have road and gravel bikes in their lineup.
Focus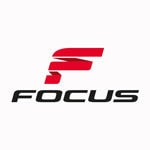 Focus bikes was started by a German Cyclocross champion and so it isn't a surprise that they specialize in mountain bikes. They are mainly popular in Europe and is slowly making its way into the States.
As mentioned before, no German brand is complete without innovation and technology at its core.
Focus hold patent too numerous technologies that have made their bikes unique. Apart from mountain bikes, Focus has heavily invested its interests in the E-biking scene, specifically E-Mountain bikes.
They also have some road bikes.
Sixthreezero
This Californian brand was found in 2005 (you guessed it) in a small garage. They are easily known for their retro steel frames cruiser bikes.
From the basic beach cruisers, now they've moved on and given into the E-bike hype. They are one of the few brands that produce Electric beach cruisers. If you thought pulling up in a beach cruiser was cool, imagine an electric one.
Another interesting fact about this pure American brand is that they allow a test drive period of 356 days. If you don't like your bike anytime during the first year of purchase, they will take it off your hands.
Salsa Cycles
This mountain biking giant was established in 1928 and is a premier in the MTB arena. Their main goal is adventure.
They were independent till an acquisition in 1997 by Quality Bicycle Products. Since their main focus is adventure, they specialize in Mountain and Touring bikes and part from those they also manufacture road and fat-tire bikes.
The Salsa Beargrease was one of the very first fat tire bikes with a Carbon Fiber frame. Salsa cycles are quite expensive with their hardtail models starting at around $1500.
Felt Bikes
Named after its owner, Jim Felt, this brand was launched in 1994 but then disappeared off the grid until it was re-established in 2001.
They have quite a wide range of bicycles but are known for their light road bikes and technologically innovative mountain bikes.
They have two patented technology which you are guaranteed to see on almost all their mountain bikes, Equilink suspension system, and Bayonet Fork Tech.
However, they also have a great lineup of Electric, BMC, triathlon, and cruiser bikes as well.
Giant bikes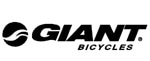 If you haven't heard of Giant bikes, you've got a lot to learn in the biking community.
This Taiwan-based company was established in 1972 and after their launch, they took 9 years to release their own bike.
They used to produce frames for other brands till 1981 and their journey just took off from there.
They don't stick to one type of bike; they cover all sorts of types from Fitness bikes to electric adventure bikes. Just like there lineup is huge, the price range is also all over the place. You can get a bike for a couple of hundred dollars or even a couple of thousand dollars.
What they are known for is their technology and innovation.
Sage Titanium
No, Sage Titanium was not started by Sage the Gemini.
It was started by David Rosen from Oregon who got fed up with Carbon Fiber bikes.
As the name suggests the brand uses titanium to give a fresh upgrade to trail bikes. Out of all the brands, If I had to pick the best looking one, it's this one.
They specialize in off-road bikes and unique designs and paint jobs. However, they make Road bikes as well.
Titanium bikes aren't cheap so just be aware of the hefty price tag.
Giordano
Let's end our roundup with an American brand inspired by the Italian cycling history.
They are one of the best brands for entry-level road cyclists. Road bikes are quite expensive and not many brands make affordable entry-level road bikes. They focus on road bikes for all levels of riders.
Apart from road bikes they also make Hybrid and Gravel bikes.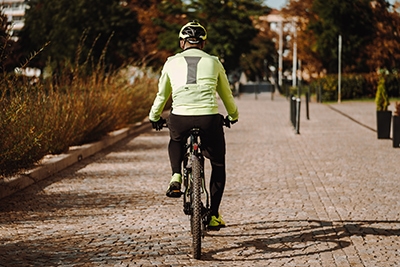 FAQ
Which Bike Brand Is Best?
Several criteria go into the making of a good bike brand. Some of these are innovation, quality, reliability, and so on. You also need to look at the top bike manufacturers.
Even though all brands must fulfill each criterion, brands choose to excel in one or more. Some of the best brands formed in recent years choose innovation as their goal while older brands rely on quality and experience.
However, the right brand to choose depends on your tastes and budget, the type of bike you want, and the qualities you look for. Let's check out some of the basic bike types in the market today,
If you like to chase sunsets on a highway dressed in spandex, these types of bikes are for you. So, pick a brand known for road bikes. We have quite a few on our roundup.
These are for the adventurous cyclists, wanting to explore the trails and climb up mountains. Look out for the suspensions.
Ah, the controversial type. They are best suited for people who don't want to look like they've run a marathon when they turn up at work or for the seniors who might have injuries that prevent them from riding
Versatility all around. Ideal for those who love a good commute and maybe an occasional trail ride during the weekend.
Cruiser bikes
For bikers who want to pull up in style. Perfect for casually strolling the streets or even the beach with a pair of fat tires.
BMX
Calling all daredevils. This is for those who think pedaling is a bit too stale for their taste.
Fixies
Fixed gear bikes are perfect if you can't be bothered about regular maintenance of the gears and all the extra components that come with bikes these days
Folding bikes
Innovation at its best. Perfect for commuters and travelers.
How Much Does A Good Bike Cost?
This is probably the biggest question on your mind. Just like they come in all kinds of sizes and types, bicycles have a huge range when it comes to the price.
You can get a good bike for around $300 or if you feel like splurging, you can look for a high-end bicycle brand and even go up to $10,000. However, you don't need to break the bank to get a good bike.
According to many riders in the community who've tried them all, bike performance begins to level when moving into the upper price range.
What do I mean by this?
When you compare a bike that costs $500 and another that costs $2000, you can see a clear difference in the components used, quality, design, and overall performance.
On the other hand, if you compare a bike that costs $5000 and $7000, the difference will be less noticeable.
Another thing to keep in mind is that the price itself doesn't determine how good or bad the bike is. I've seen some pretty expensive bikes that just don't give the proper feel and riding experience.
It's an individual choice, at the end of the day. For some of you, a $500 bike would be the best in the world while for others, it might just not work.